Instrumental Music for High Value Transaction Establishments
What is Audiogenex Music?
Audiogenex is the Music Of Sound Science®. Audiogenex is the world's first and only company to produce scientifically inspired instrumental background music for the business environment. Every song is composed, arranged and produced with a goal to elevate mood, mask distractions and propel listeners into the commerce frame of mind. Target Media Central is the exclusive distributor of Audiogenex music in the United States.
What type of businesses are most appropriate for Audiogenex?
All businesses involved in high value transactions and the wellness category. Retailers selling jewelry, vehicles, boats, furniture, appliances, floor covering, cameras and electronics are perfect candidates for Audiogenex instrumental music. Audiogenex is the only music that should be considered for government offices, hospitals, health care establishments, law offices, natural food stores, grocery stores and wellness services.
Listen to a sample of each Audiogenex music channel; the perfect fusion of art and science:
Gene Pure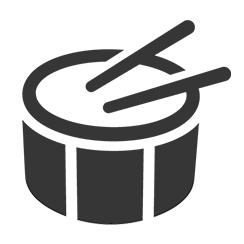 Gene Cool
Gene Jazz
Gene Mist
Why choose Audiogenex music?
PHYSIOLOGY - Music impacts the mind and body in many surprising ways. Sequencing of musical notes impacts mood. Scientific understanding of this field is expanding everyday and Audiogenex music is composed with outcomes in mind.
INSTRUMENTALS - Song vocals serve as information that force the brain to process lyrics as information. This can be distracting when the brain is focused on something else such as a high value purchase decision. All Audiogenex music is instrumental.
EVOKED MEMORIES - Familiar hit songs and melodies are typically linked to life events by the listener. These life event memories can be positive or negative depending on the song and the individual. Audiogenex instrumental music features original melodies designed to minimize the risk of evoking the wrong memory.
ENTRAINMENT - is defined as the tendency for two oscillating bodies to synchronize in phase so that they vibrate in harmony. Music can impact heart rate and cause brain waves to synchronize with periodic stimulus such as percussion in music. Audiogenex music is composed with careful attention to Beats-Per-Minute (BPM) and other considerations to avoid adverse entrainment.
Audiogenex is the best choice for any business involved in high value transactions.
Discover Audiogenex music. Watch the 1 minute video!